Zeiss silicone hydrogel
Wöhlk inventions have advanced contact lens optics from the start, beginning with the invention of the contact lens in 1946 by Heinrich Wöhlk, the founder of the firm, through to the development of Silflex, the first pure silicone contact lens. The most recent innovation is a hydrogel material called Vitafilcon A, which is modelled on nature and attains water retention properties displayed by hardly any other material. Now the researchers at Wöhlk have developed a new silicone hydrogel material. The goal was clear from the start: to develop a material which was suitable for both monthly and nanoformlathed 6 monthly replacement systems.
At the same time, the known disadvantages of the first and second generation silicone hydrogels had to be avoided. The result is a contact lens material which can dispense completely with a surface coating and which has a strikingly low modulus.
The ideal balance between moisture and oxygen
For normal to higher protein content tear film
For long wearing times
For increased oxygen requirements
For stronger powers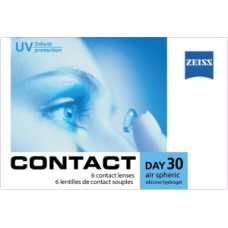 8.5

BC:

14.2

Dia:

69%

Water content:

Non ionic

Material :

76*10¯⁹

DK/t value:

0.42Mpa

Modulus:

-6.00 bis + 5.00(0.25)

-12.00 bis + 8.00 (0.50)

Power range: