Ortopad (for girls & boys)
Master-Aid Ortopad Simpaty is an adhesive eye patch used in orthoptic therapies for amblyopia and strabismus. It has latex-free hypoallergenic adhesive, without solvents that irritate the particularly sensitive skin of children. Painless removal even after prolonged use. Support-tape in non-woven 100% colored cotton and it allows the skin to breathe naturally and minimizes eyelid perspiration, enhancing maximum comfort. The shape allows for a perfect anatomical fit to the periocular zone, it is comfortable even when wearing eyeglasses. The central pad is composed of a trilaminated ultra-thin material internally containing a black photoabsorbent shield that prevents external light to filter through. The eye is well aligned, without haziness and discomfort for the patient.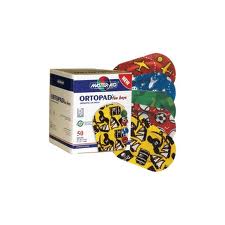 Optomed (super)
Self-adhesive,sterile  eye compresses.Made of comfortable and breathable non-woven fleece with a thick wound pad a remarkably gentle hot-melt adhesive.Suitable for quick and sanitary wound care in medical practices and clinics or for after care by patients at home.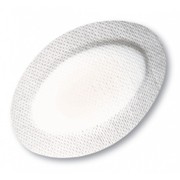 Optomed (simplex)
Sterile,fused edge ,non-adhesive eye compresses with outstanding moisture absorbency and a thick wound pad.Especially suitable for immobilization of eyelids.For use in post-operative treatment,with corneal injuries and ointment dressings.