We hope you found our first edition interesting and useful. We thank you all for your feedback and we look forward to hearing from you again this month.
Our new KeraSoft IC MoRoCCo VA fitting app is the focus of this edition. This is a useful tool in assisting optical professionals with fitting KeraSoft IC lenses.
By reading on and downloading the fitting app you can see for yourself just how useful this could be to you and your fitters.
There is a possibility in the future of translating the fitting app. If you are interested in this option, please let me know.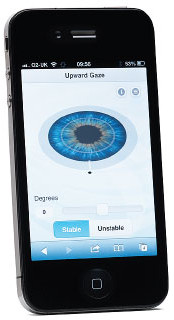 The fitting app is:
Is designed to assist with fitting lenses from the 8 lens KeraSoft IC Fitting Set.
Will allow your fitters to directly input, via interactive screens, exactly what is observed during the fitting assessment. From this, an indication is given on the fit (optimal or sub-optimal) and advice is given on what steps to take next.