"Always Say Yes" was UltraVision's message for BCLA 2014. This message encompasses what we can do for you, our customer. We can provide a complete customer package, increasing your contact lens sales and reducing dropouts.

WHY SHOULD I ATTEND FUTURE CONFERENCES?

It's important to come and have a chat with one of our clinical experts at conferences. We always have something for you to take away. Please click here for details of exhibitions UltraVision will be attending in 2014.
This year we had the BUZZWIRE CHALLENGE!

Lots of delegates attempted the buzzwire challenge on the stand. The game tested your ability to keep calm under pressure, getting delegates to go from beginning to end without being buzzed.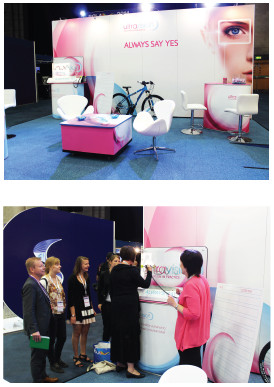 Congratulations to Neil Millen FBDO CL from Plymouth University on winning the buzzwire challenge with a very fast time of 7 seconds!

Neil is very happy with his new Cannondale bike, saying;

"I am delighted to have won the Cannondale SL 29 mountain bike. I'm really chuffed! It has great specifications, comes from one of the top brands in cycling and will get plenty of use. It made a fantastic BCLA even better!"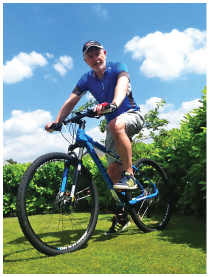 CUSTOM MADE PRESENTATION
UltraVision's Josie Barlow SMC (Tech) FBDO CL, provided solutions to the dropout epidemic in our Pavilion Presentation and Premium Exhibitor Showcase;

"Differentiate, customise and reduce contact lens dropouts in your practice."
The presentation explained that around 20% of contact lens patients are unable to wear disposable contact lenses successfully. Our range of innovative designs can improve your fitting rate to almost 100% and our empirical fitting system ensures you do not waste chair time.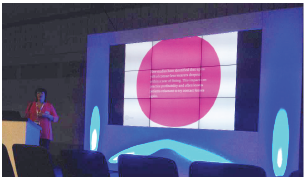 GET IN TOUCH TO SEE HOW YOU CAN "ALWAYS SAY YES"
If you were unable to make the conference and want to know how you can increase sales and reduce dropouts in your practice, please get in touch on This email address is being protected from spambots. You need JavaScript enabled to view it. .